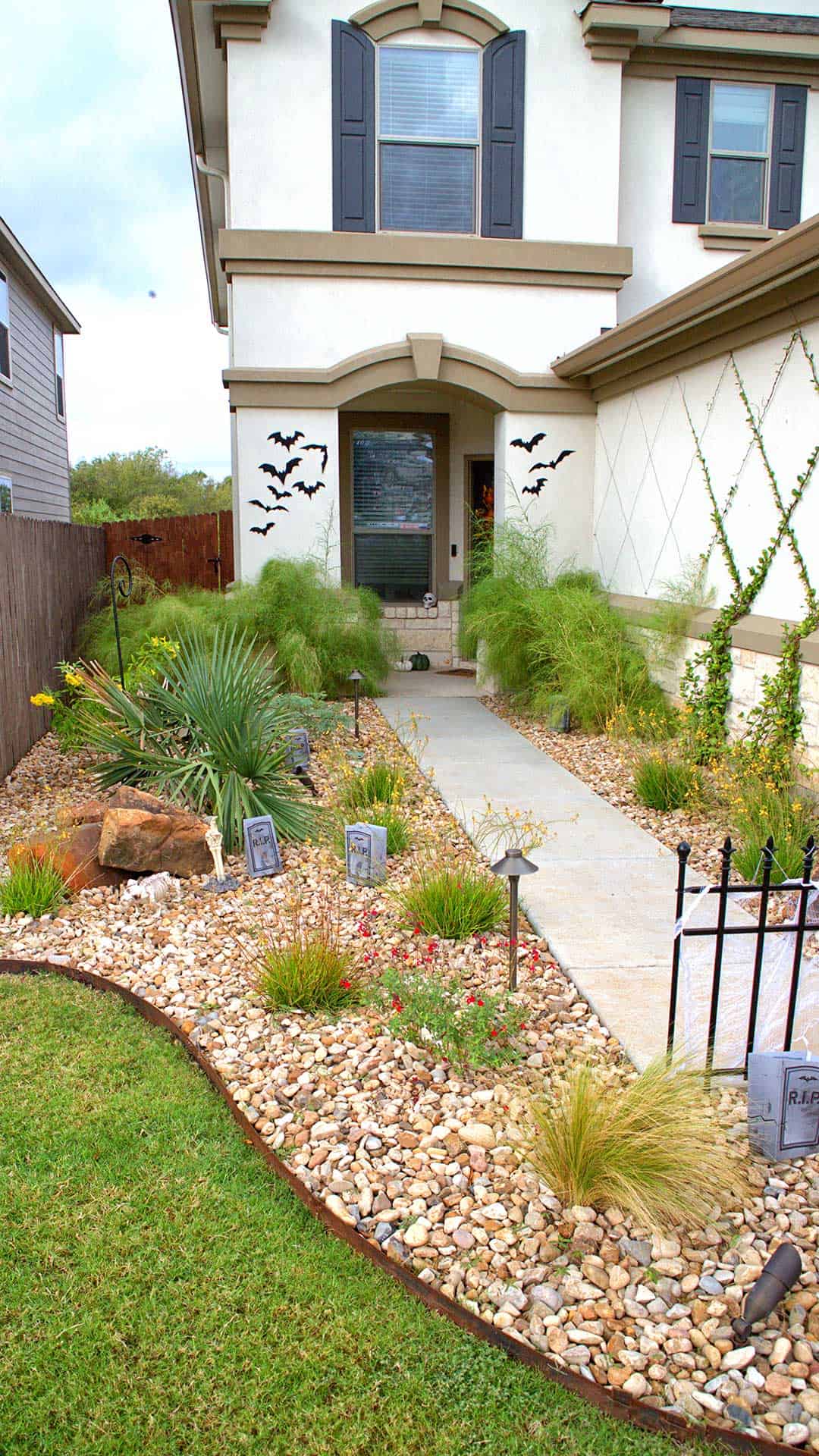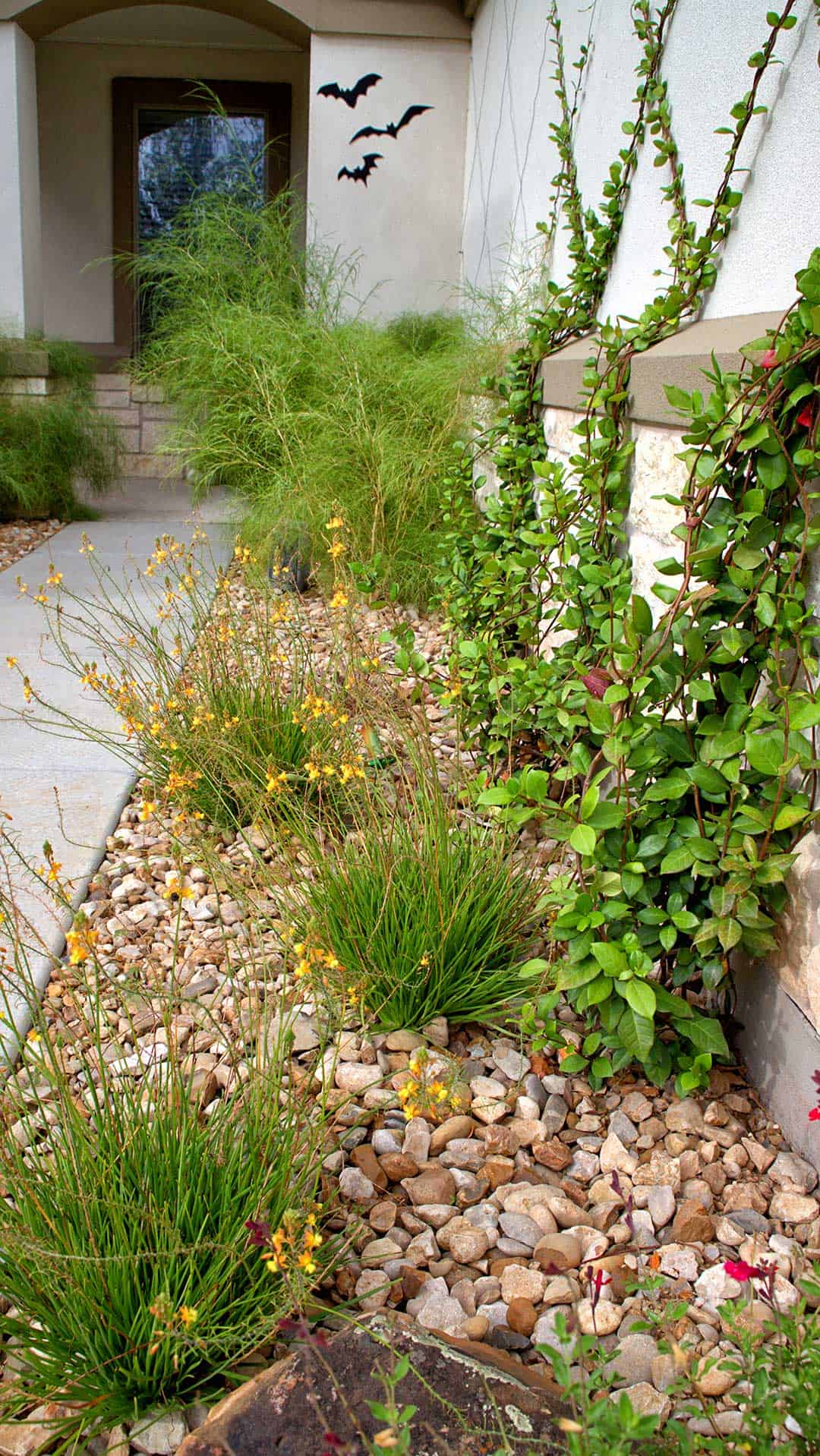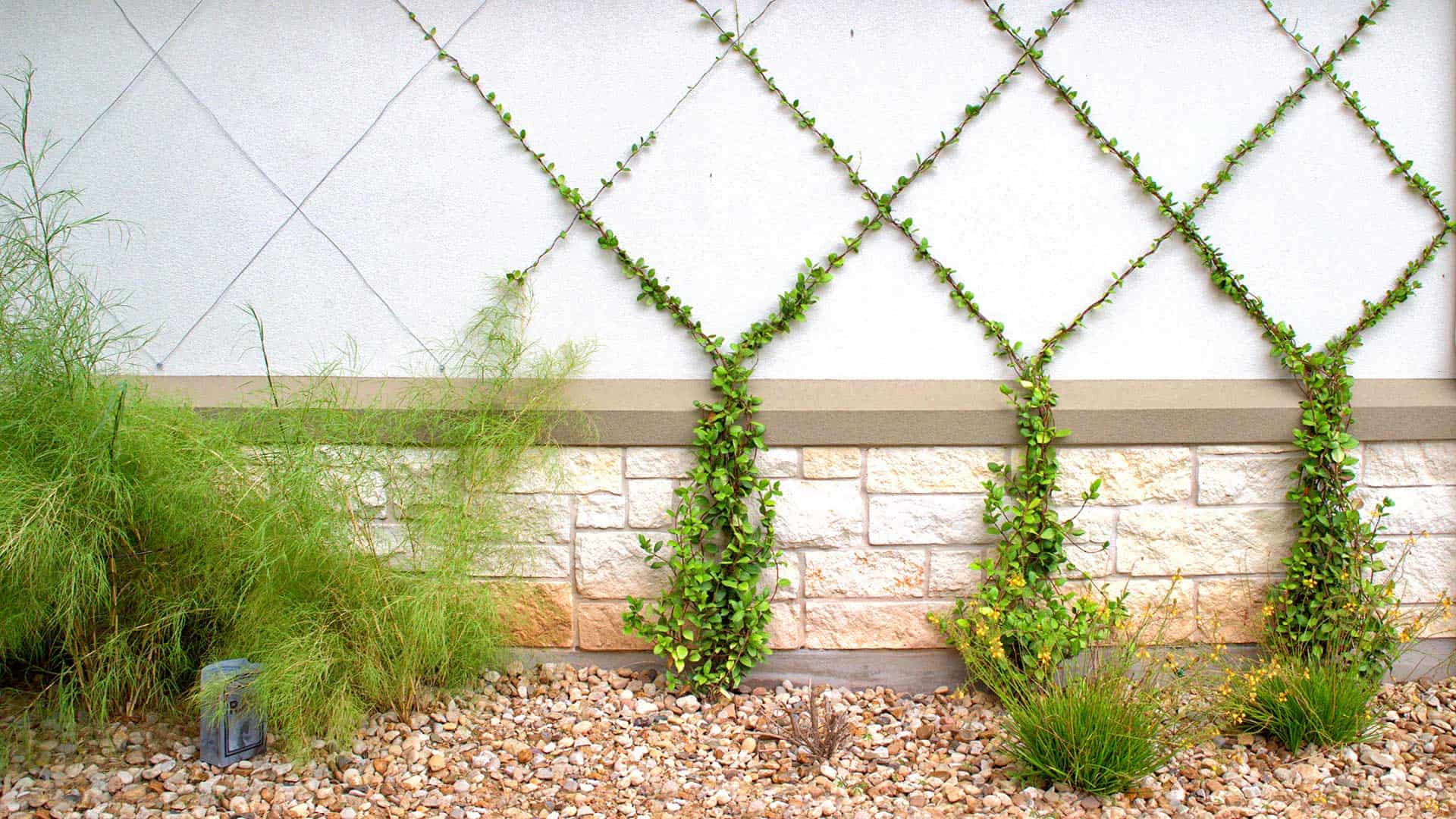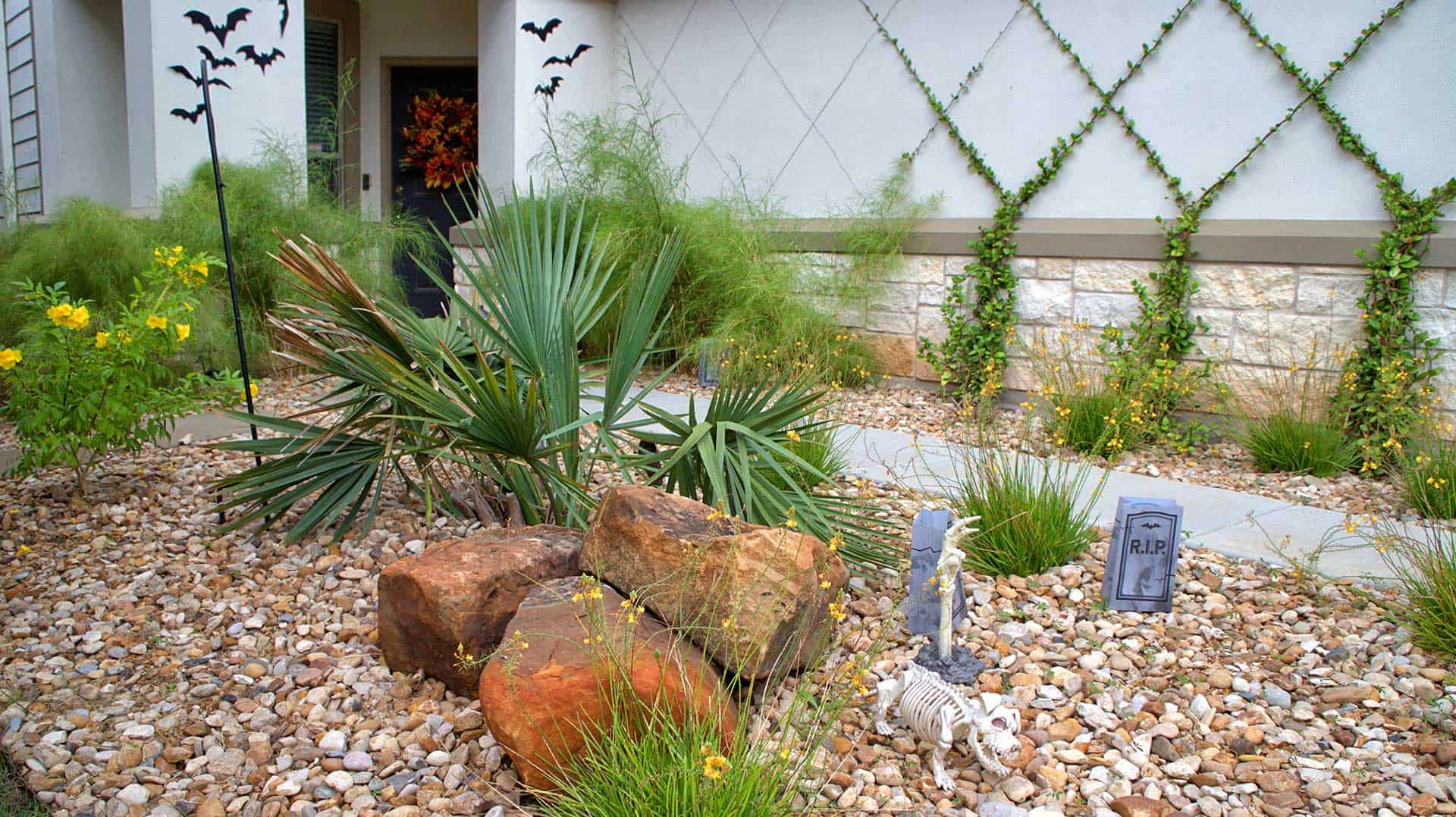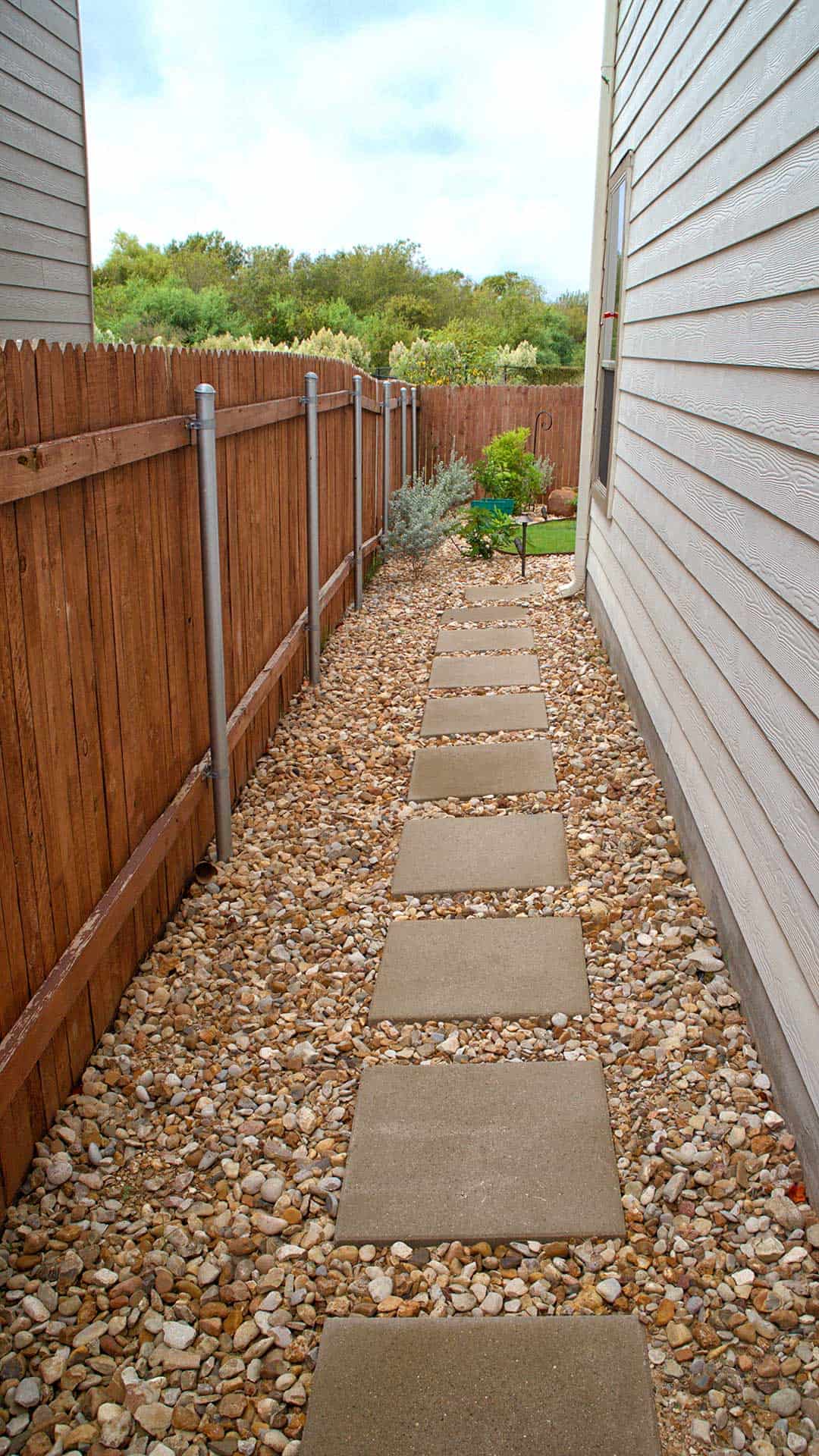 Hill Country Native Landscaping
The Jeeves family contacted us to completely redo both their front and back yards.
As avid hobby gardeners, they wanted to build twp good-sized vegetable beds, make the backyard a more pleasant space, while also increasing the usable patio space, reducing the landscape maintenance needs on the side houses, and creating a low maintenance curb appeal in the front. They also wanted an attractive outdoor lighting package to enjoy their new landscaping in the evenings.
Privacy was a big goal of the project, so we used Clumping Bamboo for fast-growing non-invasive evergreen privacy.
In the back we build a modern dry laid 2' by 4' Stone Slabs on a Tejas Black gravel patio extension, built two 4' by 8' veggie beds. We installed River Rocks with square pavers on the side for ease of walking and very low ongoing maintenance.
Our Design
An overview of our plan for this project.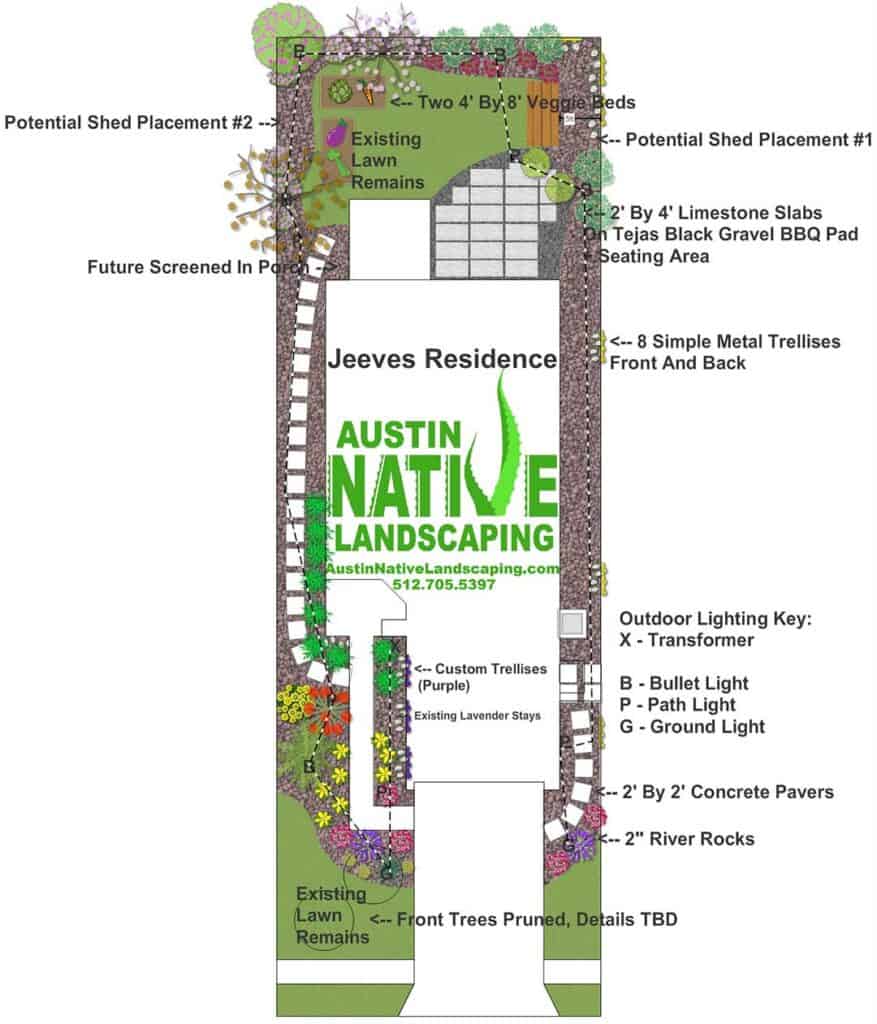 Contact Austin Native Landscaping
Are you considering a landscaping project? We'd love to help. Give us an idea of what you're looking for, and we'll get back to you right away to schedule a consultation to assess your site, understand your goals, and give you our expert recommendations.
Request a Quote
Please fill out the information below and we will be in touch soon!
"*" indicates required fields