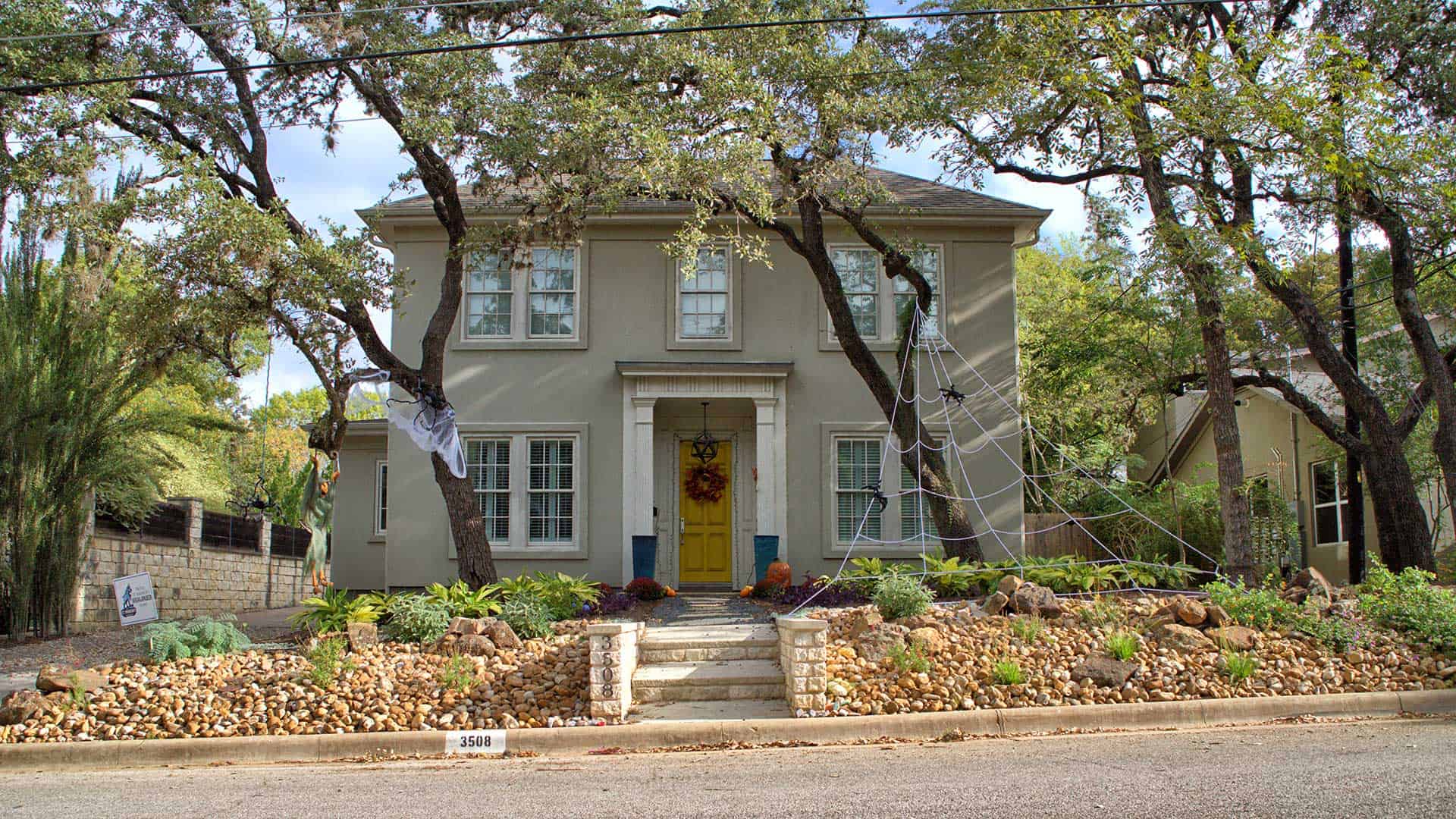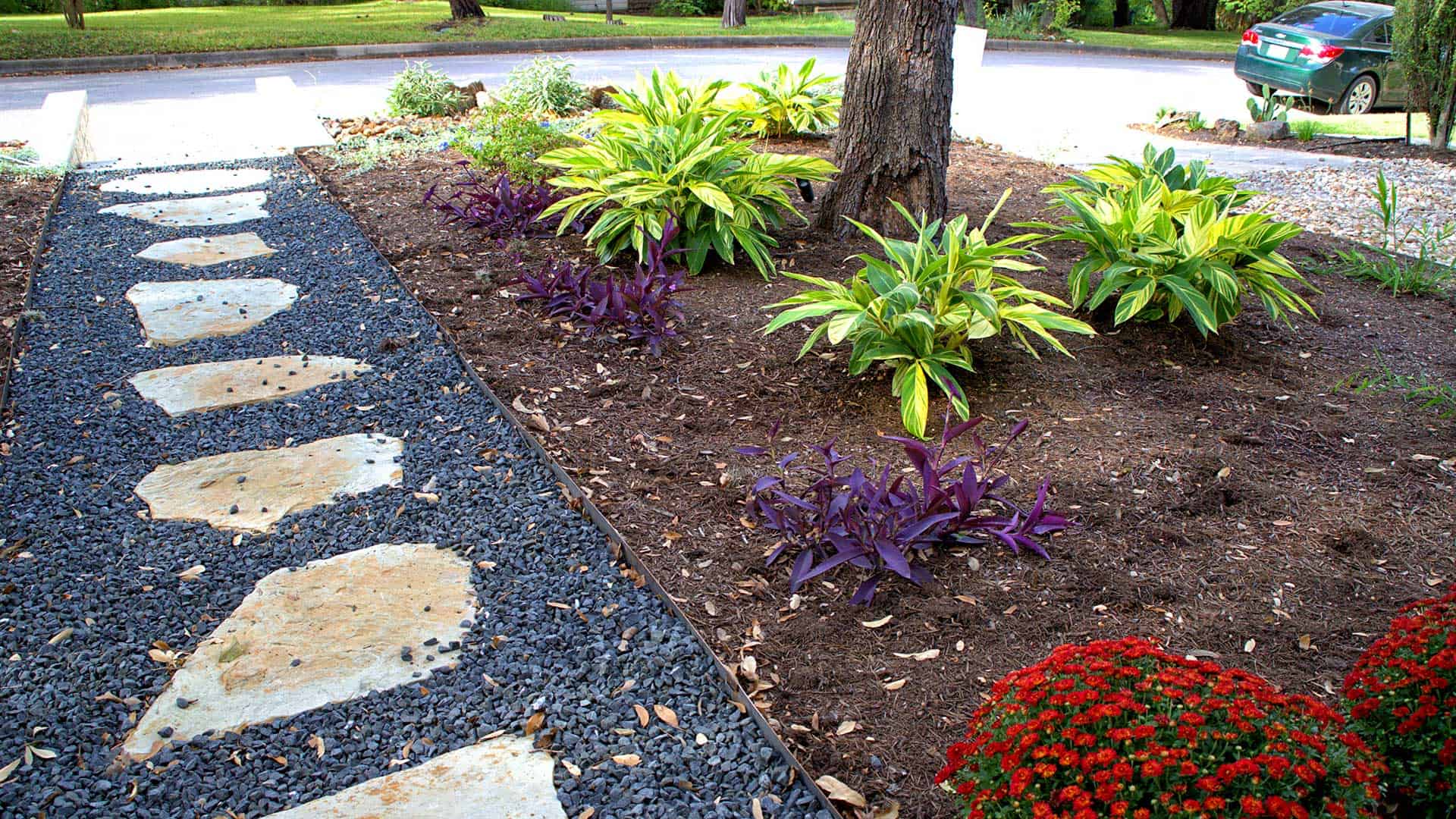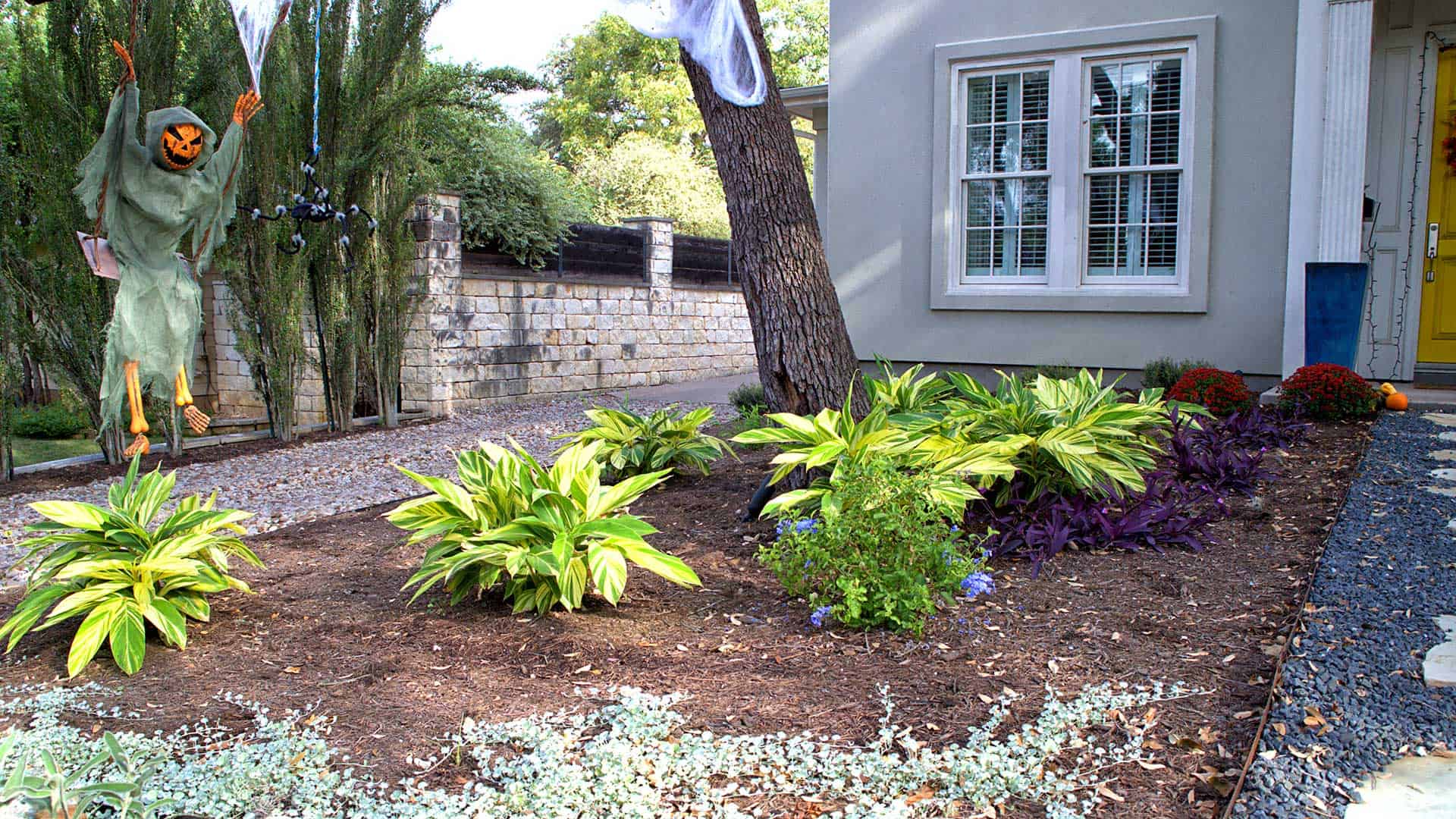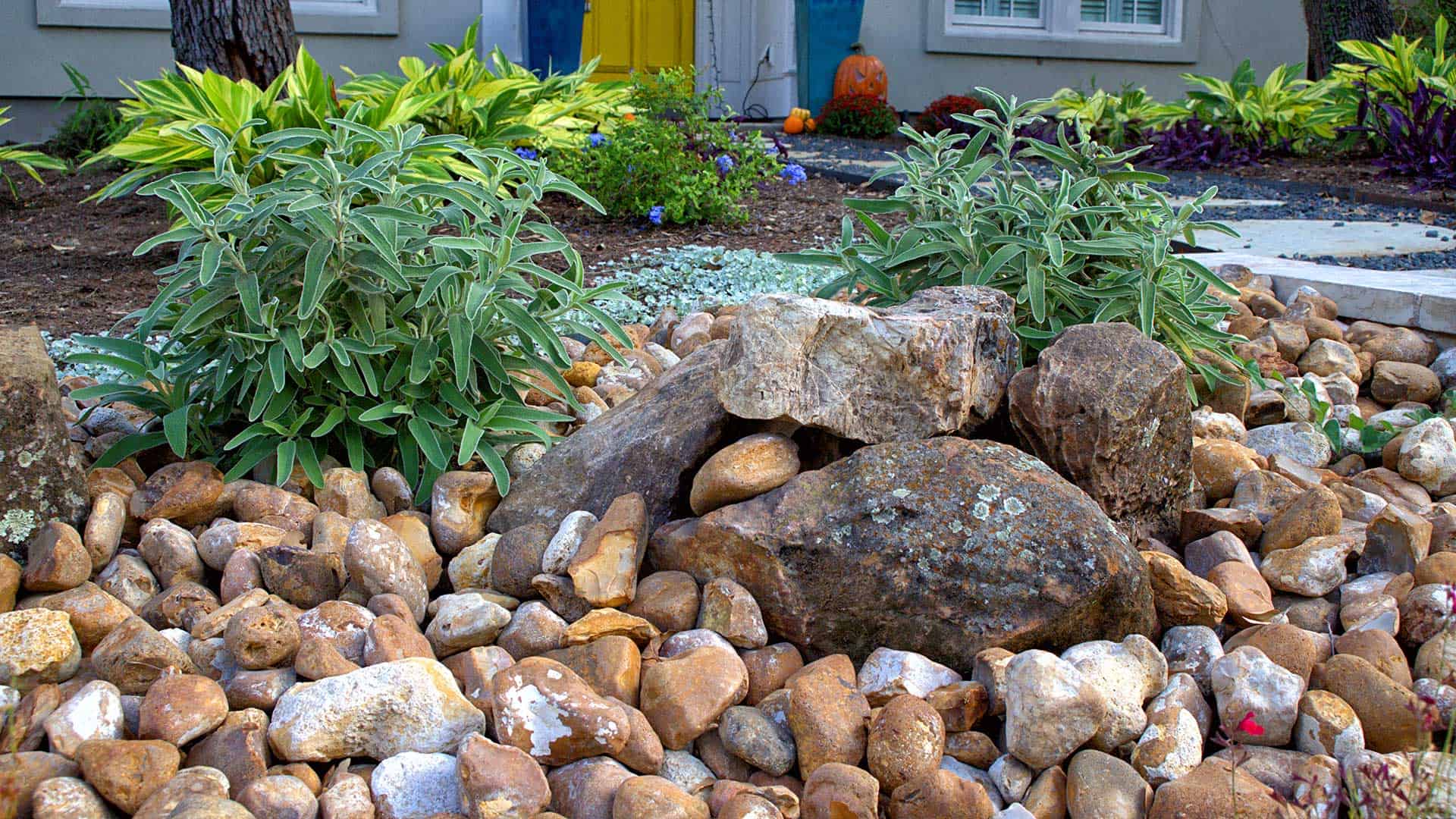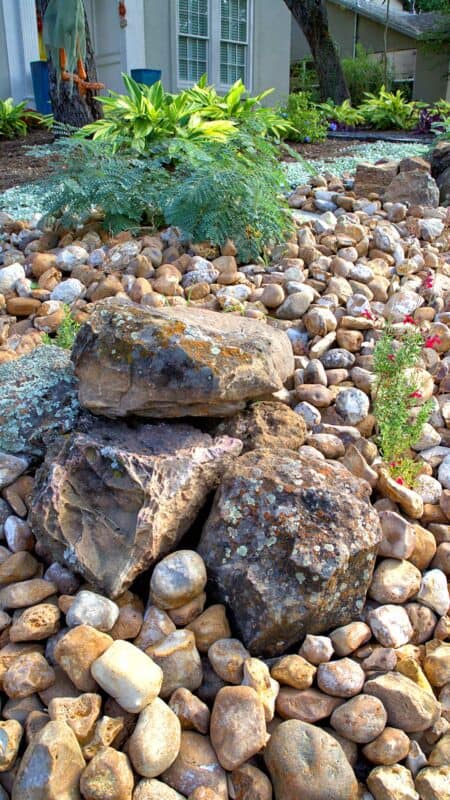 Hill Country Natives Landscaping
Mr O'Hara asked us to give his front yard a major update.
It was becoming increasingly dense, overgrown and the combination of the low hanging tree canopies and the overgrown plants made seeing the house from the street a challenge. He also had a slope in his front yard he wanted to address without building a retaining wall.
We raised up the tree canopies, completely redid the front landscaping plants. We used heavy shade tolerant plants under the trees, and picked more colorful and interesting plants in the front where we had more sunlight to work with. We used larger rocks in the very front that were able to handle that amount of slope.
Our Design
An overview of our plan for this project.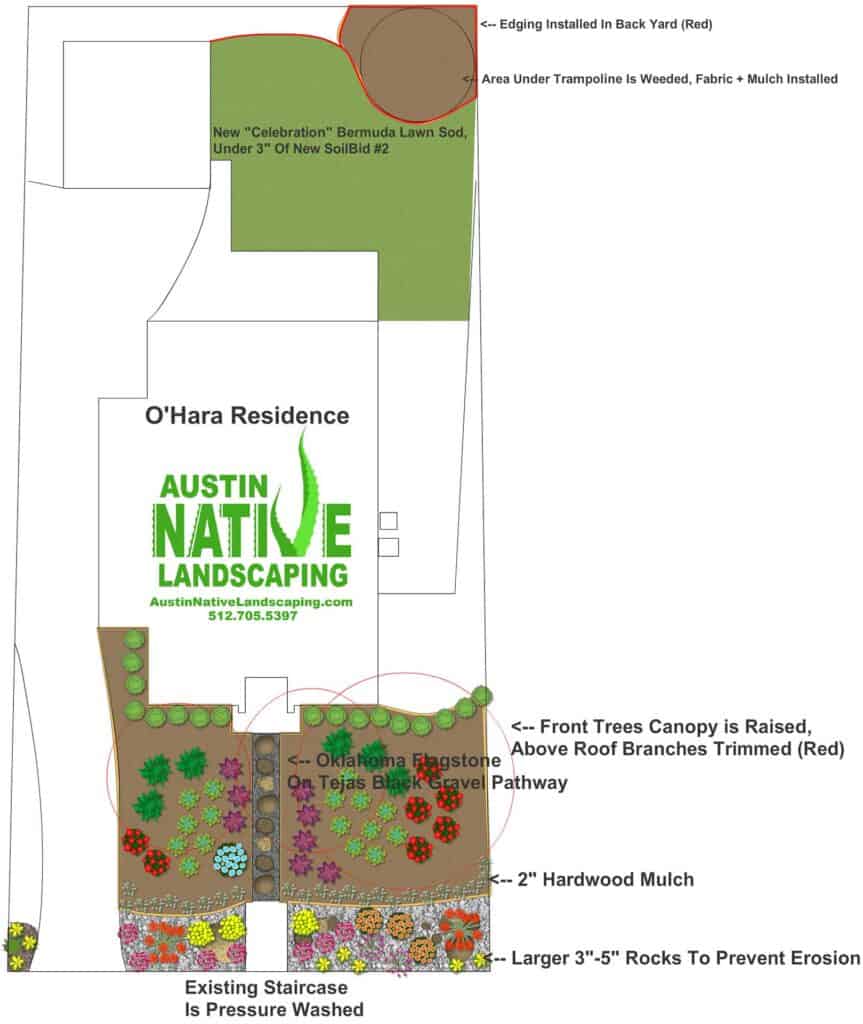 Contact Austin Native Landscaping
Are you considering a landscaping project? We'd love to help. Give us an idea of what you're looking for, and we'll get back to you right away to schedule a consultation to assess your site, understand your goals, and give you our expert recommendations.
Request a Quote
Please fill out the information below and we will be in touch soon!
"*" indicates required fields